Couples in the Kitchen: Paella Party: Sat, May 20; 6:30-9:30pm; Chef Kevin (Shattuck Ave)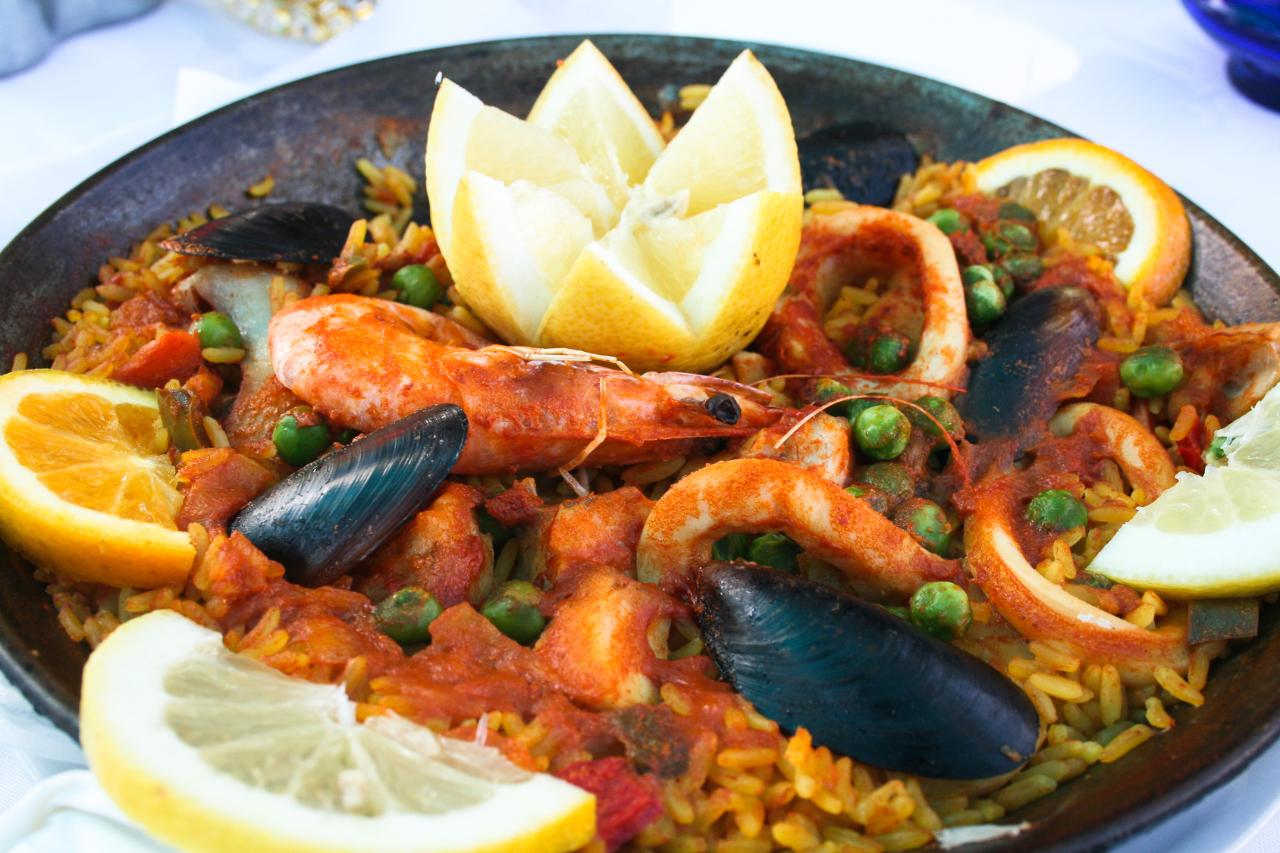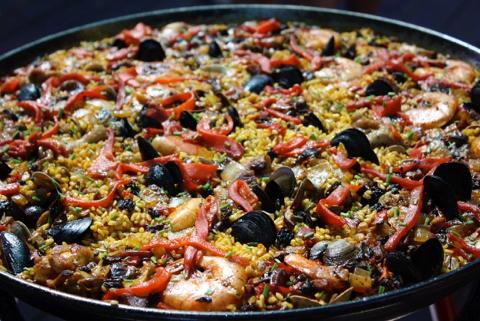 Duration: 3 Hours (approx.)
Product code: P7DH7S
Paella, the celebrated rice dish from Spain, comes in countless styles and varieties. Whether you are cooking for two or two hundred, paella is a fun and festive one pan meal that can be adapted to all tastes and preferences. Everyone in Spain, it seems, has their own 'secret' recipe for paella, but all of them start with a few basic techniques that set paella apart from other rice recipes.

In this hands-on class, you will discover first hand the details that go into creating delicious paella at home. We will cover all the basics of shopping for ingredients as well as the choosing the right type of cookware for paella. Working in small groups we will follow step by step instructions and demonstration to create individual paellas, choosing from a buffet of ingredients (meat, poultry, seafood, vegetables) to personalize each batch. When the paelles are completed we will compare results. We will also make a few simple, seasonal tapas and discuss beverage choices and other elements of a successful Paella party. Come to this class with an appetite for adventure, and be rewarded with a plateful of paella wisdom.
Price is per individual, not per couple.
Chef Bio:

Kevin Hogan, Berkeley born but raised in Ivory Coast, Nigeria, France, Switzerland and the wilds of Atlanta Georgia, acquired his love of all things Iberian during his eight years as the wine buyer at The Spanish Table retail shop in Berkeley. Long immersion in the flavors of Spain and Portugal gave him a deep understanding of their culinary cultures. These days Kevin is a Spanish and Portuguese wine consultant. He offers private wine tastings, cooking classes and wine sales consulting for restaurants and retailers through his own company called Salon del Vino. He holds a certificate in Spanish Wine Education from The Wine Academy of Spain, level III certification from The Academy of Wines of Portugal and an intermediate certificate from the Wine and Spirits Education Trust.
What to wear/bring to class
: Please wear close-toed shoes to all classes. If you have shoulder-length hair or longer, please wear it back and away from your face; we have plenty of hair ties in the kitchen for you to use and keep. Feel free to bring a favorite apron or a knife you want to practice with, but know that we will supply all the tools you need at class.
Class format: Start your class with a lecture from the chefs about the theme's tips & tricks. After this introduction, you will break up into teams of three or four people, and start cooking a recipe. Each team/station will make a different recipe, so the class as a whole prepares the menu in its entirety. You are encouraged to rotate from one station to another, but you won't be able to make
every dish. We will start the class with a prepared snack, and eat together what we have cooked at the end of the class. You are welcome to eat as much as you'd like in class, but unfortunately Kitchen on Fire's zoning permit does not allow students to take food home.

Wine and other Alcoholic Beverages:
We whole-heartedly invite class participants (who are 21 and older) to bring any beverages they would like to enjoy during their stay at Kitchen on Fire for personal consumption. We cannot sell or distribute alcohol and we uphold ABC regulations. No minor can drink and we cannot have intoxicated students attending a class. Our friends at Vintage Berkeley wine shop on Vine Street will extend a 10% discount on any bottles you purchase for your class at Kitchen on Fire - just bring in this letter.
Allergies
: Please take a look at the class menu. If you think you might be allergic to anything on the menu please get in touch and we can double check the ingredient list (
classes@kitchenonfire.com
).

Happy cooking,

Kitchen on Fire