Teen Culinary Camp: Mon, June 26 - Fri, June 30: 11am-2pm; Chef Olive (Shattuck Ave)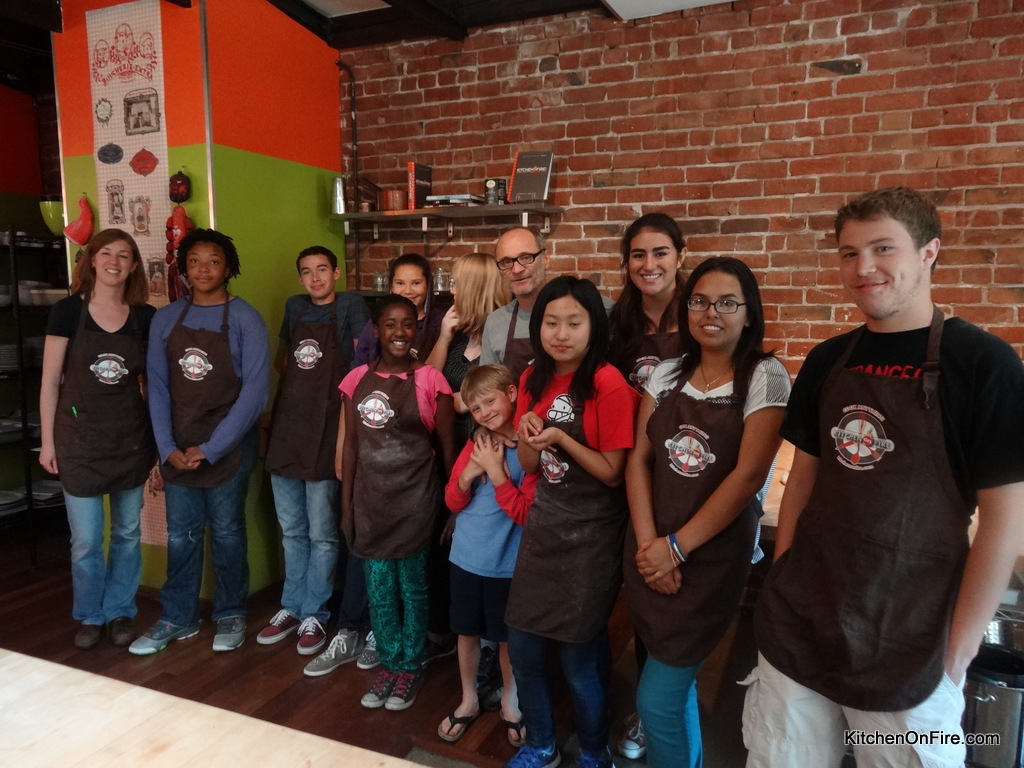 Duration: 3 Hours (approx.)
Product code: ZKD
Menu:
Day 1 - Breakfast
Corn and Basil Pancakes
Sausage, Egg, Potato and Cheese Casserole
Lemon Confit and Poppy Seed Scones
Cheese and Herb Muffin
Day 2 - Entrees
Creole-Style Vegetarian Jambalaya
Ricotta Gnocchi with Basil Pesto
Ground Lamb and Veggie Macaroni and Cheese
Fish en Papillotte over Seasonal Veggies
Day 3 – Soups & Stews
Butternut Squash, Chickpea, and Kale Curry
Mexican Chicken Tortilla Soup
Moroccan Sweet Potato and Lentil Soup
Meatball and Wild Rice Soup
Day 4 – Salads
Chopped Salad with Bacon, Turkey, Snow Peas and Fried
Garbanzo Beans
Beet and French Lentil Salad
Greek Yogurt Chicken Salad Sandwich
Green Bean Niçoise Salad
Day 5 - Pizza
Fresh-made Dough
Fresh-made Sauces
Variety of Pizza Toppings
Are you looking to provide a memorable experience for your teenager this Summer? Sign them up for our Teen Culinary Camp! During this week of cooking, your kids will have fun, learn, and bring home great recipes that will impress family and friends. Each day will be full of delicious food and hands on cooking. Our instructors are not only talented chefs but mentors and parents who love to share their passion for food! Give your teens a valuable and meaningful experience that will teach them skills they can build on as college students and adults.

Chef Bio:
The former co-owner and bar manager of Berkeley's acclaimed Cesar Tapas Bar, Said is one of the Bay Area's respected culinary personalities. Born and raised in France, he is the descendant of at least five generations of restaurateurs dating back to the early 1750s in France. Said began his career at the age of 15 in his mother's Paris restaurant. He moved to Los Angeles in the early 1980s and worked at Ken Frank's La Toque, one of the first restaurants in the country to feature California nouvelle cuisine. In 1987, Said returned to Paris and opened his own restaurant, the very popular Texas Coyote, which included three sprawling bars and a night club. It had frequent reviews in the press such as Gault Millau, Vogue, Le Point, Le Nouvel Observateur, Le Monde, Paris Capital magazine, Liberation and Marie Claire. Olivier Said was a regular guest host on the number two national radio station in France, Skyrock, live from his restaurant.
What to wear/bring to class: Please wear close-toed shoes to all classes. Feel free to bring a favorite apron, but know that we will supply all the tools you need at class.

Allergies: Please take a look at the class menu. If you think you might be allergic to anything on the menu please get in touch and we can double check the ingredient list (classes@kitchenonfire.com).

Happy cooking,

Kitchen on Fire