Easy as Pie - Crostatas and Southern Hand Pies; Sun, July 9; 11am-2pm; Chef Chrysta (Shattuck Ave)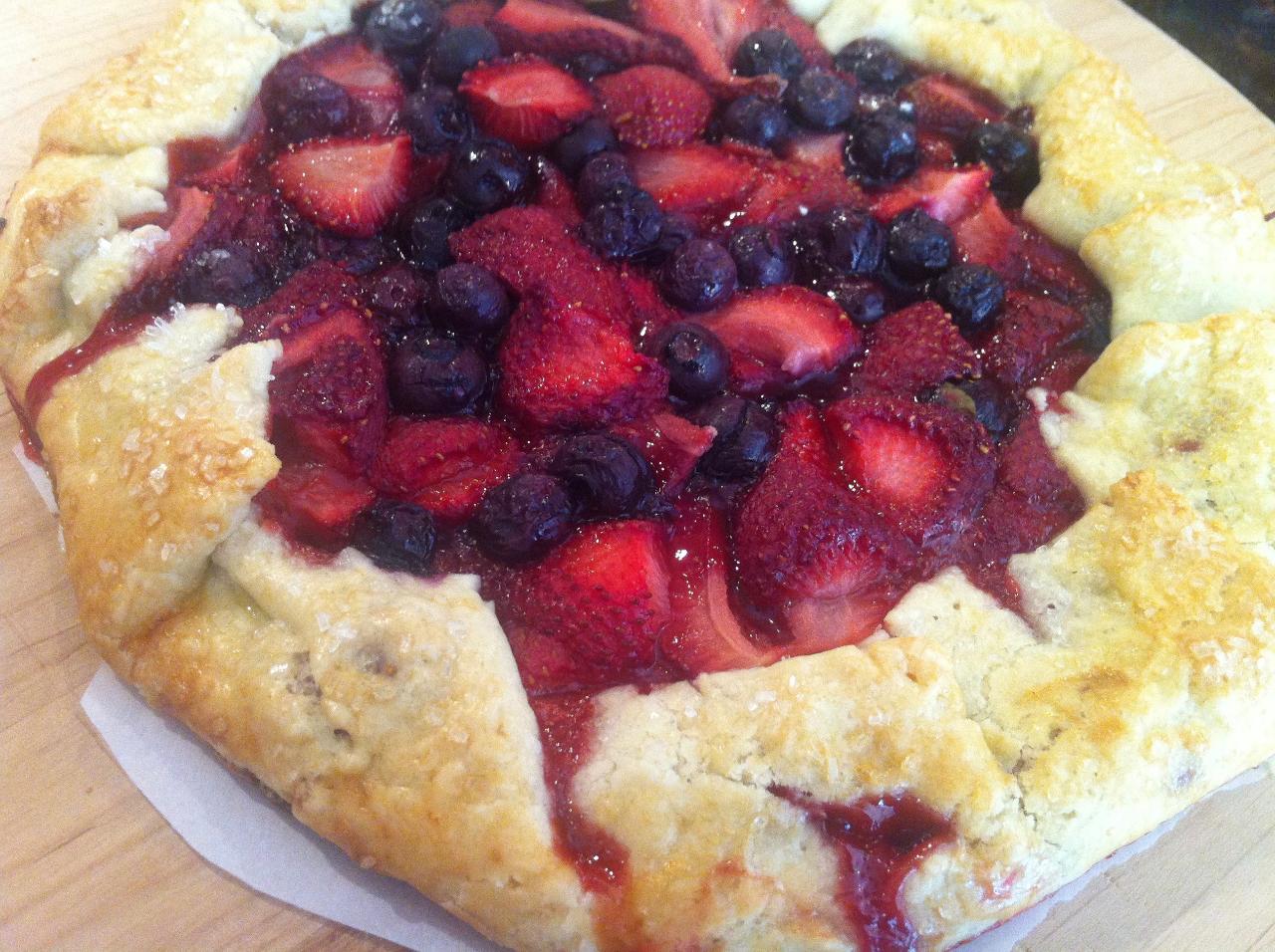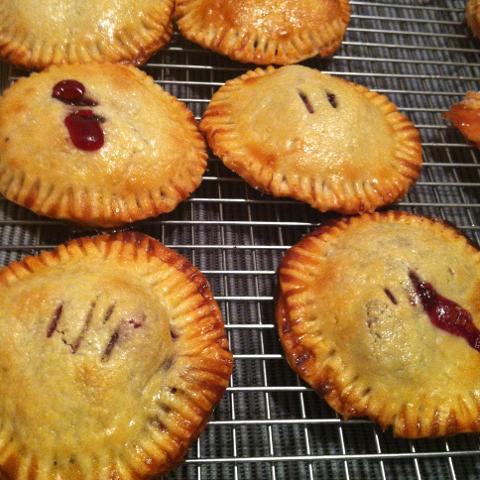 Duration: 3 Hours (approx.)
Product code: PSLKBE
Class Menu:

In this class, you'll learn two standard pie crust recipes, and 5 different ways to fill them. You'll also get an opportunity make a fresh fruit free-form pie.
Hand Pie Egg Dough

Butter Crust Dough (Pate Brisee)
Apple or Blueberry Free Form Pies
Individual Hand Pies with 5 fruit fillings: apple, blueberry, cinnamon peach, cherry, and strawberry
*Students will get two make both types of pie crust dough in their teams.
There's a saying "Easy as Pie", and yet I've learned that pies are one of those desserts that intimidate bakers of varying degrees of experience.
In this class you'll learn two variations that will take the stress out of pie making: Southern Hand Pies and Free Form Pies, called galettes in France and crostatas in Italy.
One of my favorite memories growing up in the South is eating delectable hand-sized pies that are portable, easy to eat (because they don't require a fork), and the best part, is that they burst the sweet juiciness of the summer's freshest fruits! And one of my favorite things about Free Form Pies is that you don't have to worry about the pie pan, pie weights, or
chilling a top crust. You cut about 50% of the pie-making time down, which means the pie gets in your tummy 50% faster!
Chef Bio:
Chef Chrysta launched Kiss My Bundt Bakery in 2005 as a catering company in Los Angeles, California. By 2007, the business had grown into a retail store near Beverly Hills, and in 2009, the Kiss My Bundt Cookbook was published. Kiss My Bundt Bakery and Chef Chrysta have been featured in a variety of media outlets, including the Los Angeles Times,
New York Times, Family Circle Magazine, Sunset Magazine, and NBC's Today Show. After closing the retail bakery at the end of 2010, Chrysta continued to develop recipes and work as a private chef for companies that include Wolfgang Puck Catering, Patina Group, Fresh Dish, and Tastery. Since then, the Kiss My Bundt Cookbook has continued to win a number
of awards, and as recently as February 2017 was the #1 best selling cake cookbook on Amazon.com. Chrysta is currently working on a forthcoming Southern
Desserts history and cookbook.

What to wear/bring to class: Please wear close-toed shoes to all classes. If you have shoulder-length hair or longer, please wear it back and away from your face; we have plenty of hair ties in the kitchen for you to use and keep. Feel free to bring a favorite apron or a knife you want to practice with, but know that we will supply all the tools you need at class.

Class format: Each class will begin with a lecture from the chefs about the class' theme and recipes. After this introduction, students will break up into smaller groups and start cooking a recipe. Students will cook as many recipes as they want, and eat the dishes they make throughout the class. They are welcome to eat as much as They'd like in class, but unfortunately our zoning permit does not allow students to take food home.
Wine and other Alcoholic Beverages: We whole-heartedly invite class participants (who are 21 and older) to bring any beverages they would like to enjoy during their stay at Kitchen on Fire for personal consumption. We cannot sell or distribute alcohol and we uphold ABC regulations. No minor can drink and we cannot have intoxicated students attending a class. Our friends at Vintage Berkeley wine shop on Vine Street will extend a 10% discount on any bottles you purchase for your class at Kitchen on Fire - just bring in this letter.
Allergies: Please take a look at the class menu. If you think you might be allergic to anything on the menu please get in touch and we can double check the ingredient list (classes@kitchenonfire.com).

Happy cooking,

Kitchen on Fire