Cooking for the Week: Sun, Sept 10; 5-8pm; Chef Olive and Nutrition Consultant Lisa Miller (Shattuck Ave)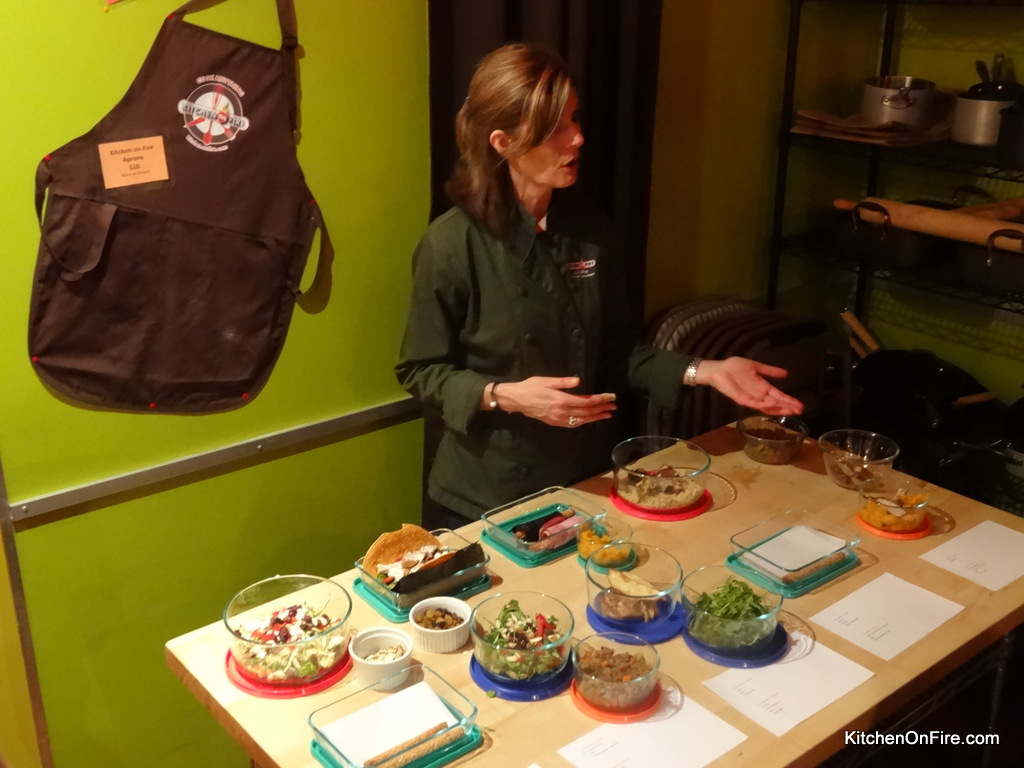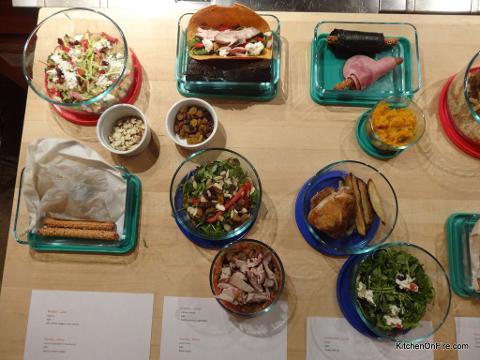 Duration: 3 Hours (approx.)
Product code: PVKFVF
Menu:
Flavorful Quick Seared Chicken

White Fish en Papillote with Vegetables
French Lentil Stew with Bacon and Herbs
Sage Butter Roasted Butternut Squash Soup
Quinoa with Fresh Herbs
Braised Bok Choy & Brussel Sprouts
Do your weeks get too busy to cook real food? Are you tired of eating the same thing night after night to keep dinner quick and easy? Does the guy at the take out restaurant nearby know you by name? Let our chef and nutrition consultant help you make cooking at home tasty, nutritious and manageable in your week! We will talk about dishes that are easy to prepare in advance, making larger quantities to save some for later, storing while retaining taste and nutrients, mixing and matching items cooked in advance to give you variety in your week of meals. We will walk you through from beginning to end…shopping, cooking, storing and eating! We will shop before you come, though everything else is hands-on with us in the kitchen so you are ready to try your new plan the following week!
Chef Bio:
The former co-owner and bar manager of Berkeley's acclaimed Cesar Tapas Bar, Said is one of the Bay Area's respected culinary personalities. Born and raised in France, he is the descendant of at least five generations of restaurateurs dating back to the early 1750s in France. Said began his career at the age of 15 in his mother's Paris restaurant. He moved to Los Angeles in the early 1980s and worked at Ken Frank's La Toque, one of the first restaurants in the country to feature California nouvelle cuisine. In 1987, Said returned to Paris and opened his own restaurant, the very popular Texas Coyote, which included three sprawling bars and a night club. It had frequent reviews in the press such as Gault Millau, Vogue, Le Point, Le Nouvel Observateur, Le Monde, Paris Capital magazine, Liberation and Marie Claire. Olivier Said was a regular guest host on the number two national radio station in France, Skyrock, live from his restaurant.
Nutritional Consultant Bio:
Lisa Michelle Miller is a Nutrition Consultant and is a member of the National Association of Nutrition Professionals (nanp.org). She graduated with honors and earned a certification in Nutrition Consulting from the state licensed Bauman College, College of Holistic Nutrition and Culinary Arts in Berkeley, California. Lisa's holds a Bachelor of Science degree, with experience in the health care, agriculture and consumer products industries. She also has years of training and personnel development experience. In addition to instructing at Kitchen on Fire, Lisa runs her private nutrition practice, Ocean View Nutrition, in the San Francisco East Bay and leads nutrition classes at other locations in the area and on-line. As a lifelong athlete, and as a triathlete, she has used her nutrition knowledge to optimize performance and overall wellness. Lisa balances her passion for nutrition and cooking with biking, hiking, running, yoga, skiing, kayaking and spending time with her nieces and nephews.
Food Philosophy: Lisa's nutrition philosophy is based on healthy preparation of an organic whole food diet, tailored to the needs and goals of each individual. For Lisa, nutrition has always been a lifestyle, never a diet.
What to wear/bring to class: Please wear close-toed shoes to all classes. If you have shoulder-length hair or longer, please wear it back and away from your face; we have plenty of hair ties in the kitchen for you to use and keep. Feel free to bring a favorite apron or a knife you want to practice with, but know that we will supply all the tools you need at class.
Class format:Start your class with a lecture from the chefs about the theme's tips & tricks. After this introduction, you will break up into teams of three or four people, and start
cooking a recipe. Each team/station will make a different recipe, so the class as a whole prepares the menu in its entirety. You are encouraged to rotate from one station to another, but you won't be able to make every dish. We will start the class with a prepared snack, and eat together what we have cooked at the end of the class. You are welcome to eat as much as you'd like in class, but unfortunately Kitchen on Fire's zoning permit does not allow students to take food home.

Wine and other Alcoholic Beverages: We whole-heartedly invite class participants (who are 21 and older) to bring any beverages they would like to enjoy during their stay at Kitchen on Fire for personal consumption. We cannot sell or distribute alcohol and we uphold ABC regulations. No minor can drink and we cannot have intoxicated students attending a class. Our friends at Vintage Berkeley wine shop on Vine Street will extend a 10% discount on any bottles you purchase for your class at Kitchen on Fire - just bring in this letter.
Allergies: Please take a look at the class menu. If you think you might be allergic to anything on the menu please get in touch and we can double check the ingredient list (classes@kitchenonfire.com).

Happy cooking,

Kitchen on Fire