Paella Party: Sat, Sept 16; 6:30-9:30pm; Chef Kevin (Oakland)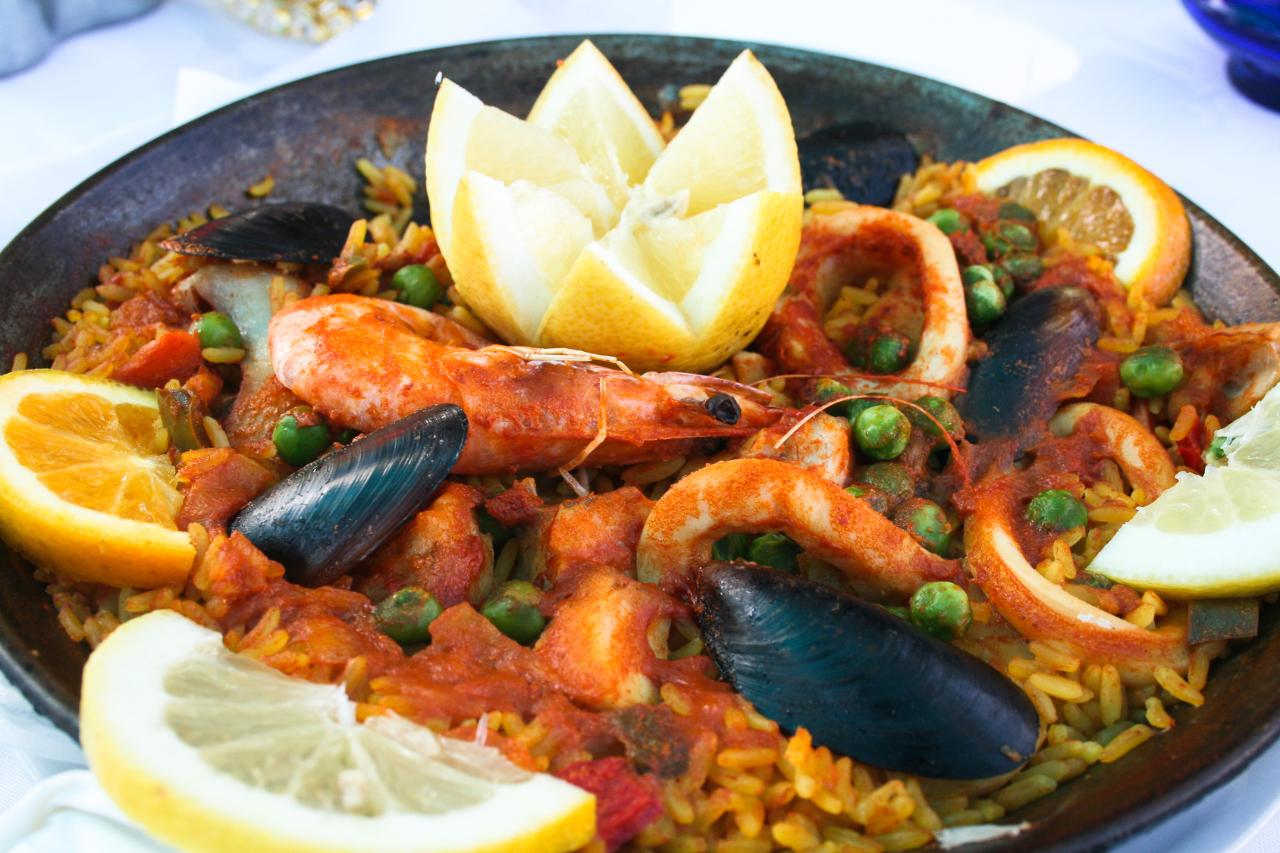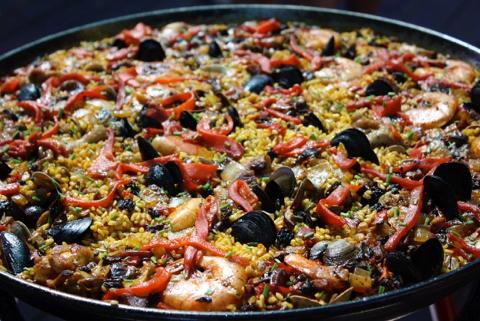 Duration: 3 Hours (approx.)
Location: Oakland, CA
Product code: PYQQGG
Paella, the celebrated rice dish from Spain, comes in countless styles and varieties. Whether you are cooking for two or two hundred, paella is a fun and festive one pan meal that can be adapted to all tastes and preferences. Everyone in Spain, it seems, has their own 'secret' recipe for paella, but all of them start with a few basic techniques that set paella apart from other rice recipes.

In this hands-on class, you will discover first hand the details that go into creating delicious paella at home. We will cover all the basics of shopping for ingredients as well as the choosing the right type of cookware for paella. Working in small groups we will follow step by step instructions and demonstration to create individual paellas, choosing from a buffet of ingredients (meat, poultry, seafood, vegetables) to personalize each batch. When the paelles are completed we will compare results. We will also make a few simple, seasonal tapas and discuss beverage choices and other elements of a successful Paella party. Come to this class with an appetite for adventure, and be rewarded with a plateful of paella wisdom.
Chef Bio:

Kevin Hogan is a San Francisco native who grew up far from the Bay area. The son of a US health department administrator, Kevin got an early introduction to the foods and flavors of the world while living in France, Switzerland, Nigeria and Côte D'Ivoire. Food, the gateway to culture, was a particular fascination for him while living in foreign countries, eating in restaurants, home kitchens and market stalls, and he learned to love new and and unusual flavors. Kevin's culinary interests always centered on the unique qualities of home cooked food, and he learned at an early age to prepare simple meals. High school years in Atlanta GA included summer jobs in restaurants, washing pizza pans, bussing tables, chopping onions, and making lots of biscuits, yet it was still the food coming from home kitchens in the American south that inspired Kevin's passion for cooking. In his years as the wine buyer for Berkeley specialty food retailer The Spanish Table, Kevin began sharing his repertoire of vernacular kitchen wisdom with customers, in passing conversation at first, then in printed recipes, newsletters and live demonstrations. The unique flavors of home-cooked food inspire Kevin's classes at Kitchen On Fire where he has been teaching for over ten years. His classes mix historic context with practical advice to make shopping, preparing and serving delicious meals at home a source of pride and pleasure for cooks of all skill levels.

What to wear/bring to class
: Please wear close-toed shoes to all classes. If you have shoulder-length hair or longer, please wear it back and away from your face; we have plenty of hair ties in the kitchen for you to use and keep. Feel free to bring a favorite apron or a knife you want to practice with, but know that we will supply all the tools you need at class.
Class format: Start your class with a lecture from the chefs about the theme's tips & tricks. After this introduction, you will break up into teams of three or four people, and start cooking a recipe. Each team/station will make a different recipe, so the class as a whole prepares the menu in its entirety. You are encouraged to rotate from one station to another, but you won't be able to make
every dish. We will start the class with a prepared snack, and eat together what we have cooked at the end of the class. You are welcome to eat as much as you'd like in class, but unfortunately Kitchen on Fire's zoning permit does not allow students to take food home.

Wine and other Alcoholic Beverages:
We whole-heartedly invite class participants (who are 21 and older) to bring any beverages they would like to enjoy during their stay at Kitchen on Fire for personal consumption. We cannot sell or distribute alcohol and we uphold ABC regulations. No minor can drink and we cannot have intoxicated students attending a class. Our friends at Vintage Berkeley wine shop on Vine Street will extend a 10% discount on any bottles you purchase for your class at Kitchen on Fire - just bring in this letter.
Allergies
: Please take a look at the class menu. If you think you might be allergic to anything on the menu please get in touch and we can double check the ingredient list (
classes@kitchenonfire.com
).

Happy cooking,

Kitchen on Fire