Couples in the Kitchen: International Seafood: Fri, Sept 21; 6:30-9:30pm; Chef Gaby (Oakland)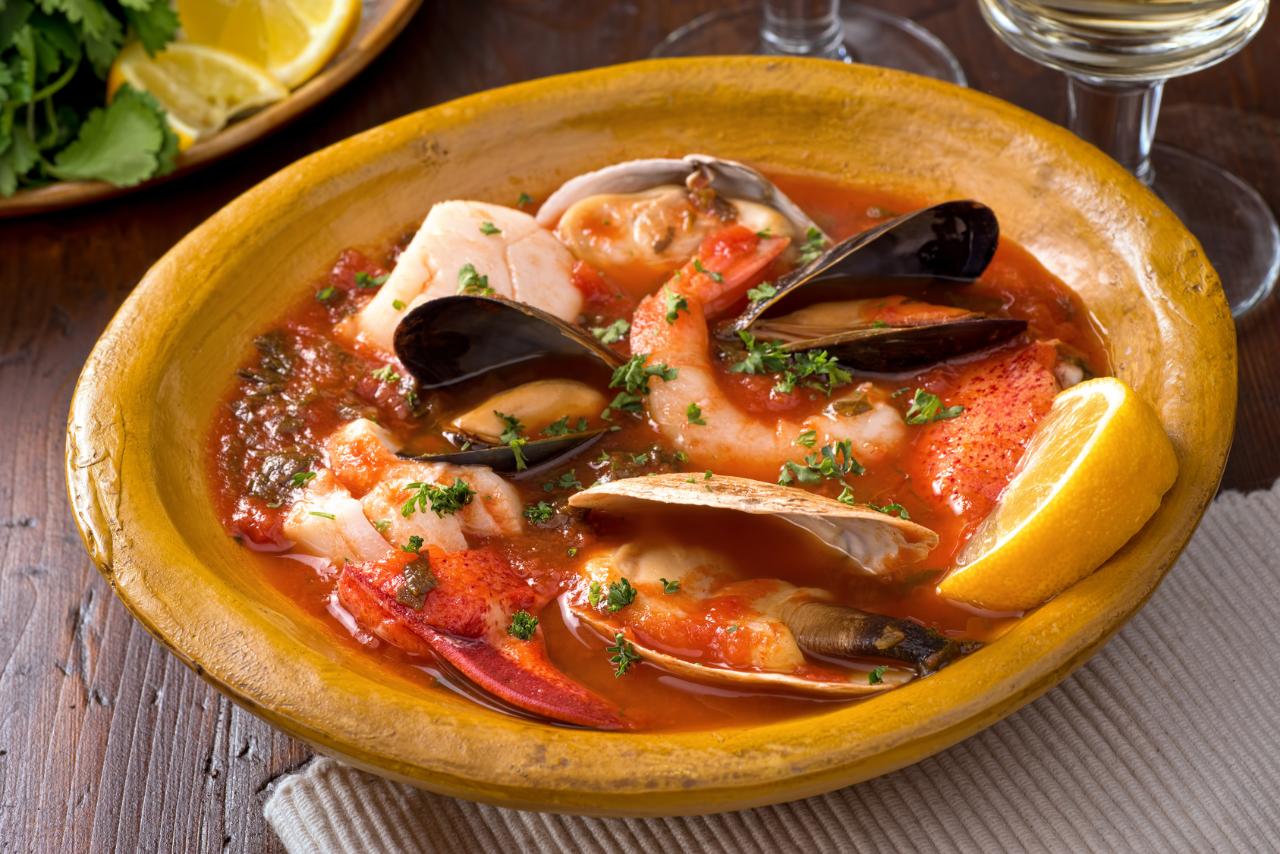 Duration: 3 Hours (approx.)
Location: Oakland, CA
Product code: PX4CGJ
Menu
:
Steamed Mussels, Shallot, Lemongrass, Kafir Lime, Shitake, Thai Chili, in a Coconut Broth
Fish and Chips: Beer Battered Cod, Herbed Aioli, Homemade French Fries
Salmon en Papillote, Creamers, Leeks, Mushrooms, Thyme, Herbed Butter
Roasted Tombo Taco, Corn Tortilla, Avocado, Jalapeno, Lime, Fresh Tropical Fruit Salsa
Nothing is as impressive at the dinner table as a perfectly cooked piece of fish that is fall of the fork tender, or a delectable seafood stew brimming with goodies from the deep. Join Chef Gaby for a night of culinary adventure as we "dive" into the world of seafood and teach you all the tips and tricks to master those dishes you thought you would never be able to cook at home.
Chef Bio:
I grew up in the Auvergne region of France with my twin sisters, being fed by my mom's cooking. She always bought products from the farmer's market, meat from the butcher... At six years old for Christmas, I got my first cook book, so much excitement in the kitchen from now on... I cooked a lot with my mom, making jams, preserves, savory dishes and cakes. Most of those Sundays, my dad and I were baking loaves of bread for the week, walnut bread, olive-parma ham bread, etc.
When I was 12, I helped in a bakery learning tricks and all the techniques to make croissant, puff pastry, and others. At 16, I went to culinary school, graduated with honors 3 years later, and pursued a master in culinary arts in apprentice ship. I worked at La Tour d'Argent, 3 Michelin stars, in Paris, graduated again and then worked in one of the Alain Ducasse restaurants, 2 Michelin stars. I arrived 5 years ago in San Francisco, for a sous chef position at Bistro Clovis, became Executive Chef the year after, then decided to move to Supperclub, where I was the Executive Chef for two years.
I now teach cooking classes, private chef, and cater for different occasions. I can entertain the crowd, as well as teaching and producing amazingly sexy results on the plate as well as the pallet... I love to share my knowledge with people, chef or not, because eating is a beautiful thing, and cooking is magic, like the yolk of an egg + mustard + oil = mayonnaise. I can also be behind the scenes all night, producing food with even more care and presentation, making sure that it goes out from my kitchen as close to perfect as possible.
What to wear/bring to class: Please wear close-toed shoes to all classes. If you have shoulder-length hair or longer, please wear it back and away from your face; we have plenty of hair ties in the kitchen for you to use and keep. Feel free to bring a favorite apron or a knife you want to practice with, but know that we will supply all the tools you need at class.


Class format: Start your class with a snack and a lecture from the chefs about the theme's tips & tricks. After this introduction, you will break up into teams of three or four people, and start cooking a recipe. Each team/station will make a different recipe, so the class as a whole prepares the menu in its entirety. You are encouraged to rotate from one station to another, but you won't be able to make every dish. After you've finished cooking, sit down to a dinner party with your classmates and feast on the spread that you have just learned how to prepare. You are welcome to eat as much as you'd like in class, but unfortunately Kitchen on Fire's zoning permit does not allow students to take food home.

Wine and other Alcoholic Beverages: We whole-heartedly invite class participants (who are 21 and older) to bring any beverages they would like to enjoy during their stay at Kitchen on Fire for personal consumption. We cannot sell or distribute alcohol and we uphold ABC regulations. No minor can drink and we cannot have intoxicated students attending a class. Our friends at Vintage Berkeley wine shop on Vine Street will extend a 10% discount on any bottles you purchase for your class at Kitchen on Fire - just bring in this letter.

Allergies: Please take a look at the class menu. If you think you might be allergic to anything on the menu please get in touch and we can double check the ingredient list (classes@kitchenonfire.com).

Happy cooking,

Kitchen on Fire